OPENTIPS is a small and independent company which is specialising in web development and online advertising. The company established in 2016 and currently is based in Melbourne, Australia.
We mostly work with WordPress and we offer quick and simple solutions for your business when you need a representable website and you need it as well fast as not overpriced. A full list of our SERVICES can be found by clicking this link.
We also offer advertising, SEO analysis and consultations on how to improve your website and how to promote your business online.
Do not hesitate to 
CONTACT US
directly for a quote and any enquiries.
To see our PORTFOLIO – please FOLLOW THIS LINK
OPENTIPS is an international company based on freelancers who are truly passionate about what they do. Our team consist of only professionals who love their job and aiming to provide you with the best service possible. We understand that if we only manage to build a great relationship with all our clients we all together can achieve greater success!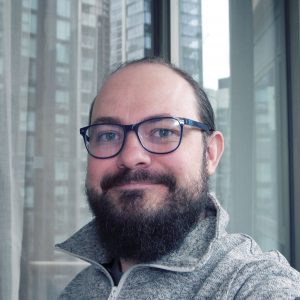 Sergei Tumanov | CEO, web developer, SEO consultant.
location: Melbourne, Australia
Sergei is an experienced Information Technology engineer, website developer and SEO consultant. In addition to his technical skills, he is very customer service and problem-solving oriented. Sergei is diligent and always pay attention to details in all aspects of his work to ensure the utmost level of quality.
Sergei has a background and extensive experience in website development and SEO strategies. His perception of each project is very specific and individual and strive to ensure that he delivers it in a manner that best meets the client's experience. He has developed a wide range of skills and tactics that enable me to achieve this. He has experience in building, upgrading, securing, troubleshooting and debugging and maintaining websites.
Dmitry Afanasyev | graphic and web designer, consultant
location: St.Petersburg, Russia
Dmitry is a graphic designer with vast experience and a great sense of style. His mission is not only to provide a contemporary and salable design for our clients but also to develop a unique style based on the nuances of each company and taking into account all the highest international standards.
He also has an experience in SEO and a wide understanding of web-development processes at any stage which allows him to work more accurately with our development team and see the wider picture of the final graphical project.